About Us - Don Richards CA
Don Richards Chartered Accountants was started in Pine Rivers in 1983.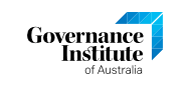 Institute of Chartered Secretaries and Administrators
Don began his career working for a number of larger inner-city accountancy firms while also obtaining formal qualifications and solid experience. He completed his Chartered Secretaries examinations before being admitted in 1977. In 1981 he finalised a Bachelor of Business degree and subsequently undertook the Institute of Chartered Accountants Professional Year and was admitted as an Associate member in 1983.

In 1993 Don's contribution to his profession  was recognized when he was elevated to a Fellow of the Institute of Chartered Accountants. He is one of a few Registered Company Auditors, registered by ASIC, practicing in the area. Don has gained a wealth of experience in small and medium business in over 40 years in the profession. Don is involved in the local community having served on many local community organisations. He is also a regular speaker for business organisations.
  The team at Don Richards has been built so that it can focus on the development of a practice that enables clients to have the benefit of qualified and up to date thinkers that will add value to your business.